Friday, September 1, 2023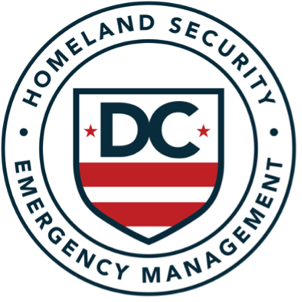 PRESS RELEASE 
FOR IMMEDIATE RELEASE:
September 1, 2023
District Recognizes September as DC Preparedness Month
HSEMA partnering with agencies to build community resilience needed for any emergency

(Washington, DC) – In recognition of National Preparedness Month, the District is proud to recognize September as "DC Preparedness Month." The DC Homeland Security and Emergency Management Agency (HSEMA) encourages Washingtonians to prepare year-round and will host a series of community events and digital engagement campaigns to provide residents and businesses with the tools to prepare for any emergency.
National Preparedness Month (NPM) is a yearly campaign, sponsored by the Federal Emergency Management Agency (FEMA), and serves as a timely reminder that individuals, families, businesses, and communities play a vital role in disaster preparedness. The 2023 NPM theme is "Preparing Our Older Adults." NPM comes ahead of the most active phase of the 2023 Atlantic hurricane season, emphasizing the importance of readiness and resilience for all residents.
"All Washingtonians have a role to play when it comes to preparing for emergencies and disasters," said HSEMA Director, Chris Rodriguez."Whether it's updating your emergency contact list, getting to know a new neighbor, having copies of your medical information or prescriptions, we encourage everyone to prepared."
HSEMA, in partnership with the Office of Disability Rights and DC Health, has updated preparedness planning resources to support residents, particularly the disability and access and functional needs communities, in developing emergency plans unique to their needs. HSEMA also is re-releasing a preparedness guidebook for the public to use that addresses national preparedness recommendations. The disability community can also get questions answered that they need to make sure they are safe by using this guidebook. District Government agencies, including the Department of Aging and Community Living (DACL), DC Fire and EMS, DC Health, and the Office of the Chief Technology Officer (OCTO), will also host several community events throughout the month to help prepare District residents for emergencies and disasters. For a full list of events and resources, visit ready.dc.gov/npm.
Take these four steps to prepare yourself, your family, home, and/or business for emergencies and disasters:
Be Aware

: Understand the common types of emergencies we face in the District of Columbia by visiting ready.dc.gov/aware.

Make a Plan

: Develop an emergency communications plan with important contact and medical information for you or your family, which can be shared with neighbors or close friends.

Build a Kit

: Start small and build your emergency kit overtime. Purchase one extra item each trip you make to the grocery store or discount retailer.

Stay Informed

: Sign up for free email or text alerts from District officials on weather, traffic, public safety impacts, and more with AlertDC: alert.dc.gov.
As the coordinating agency for the District's emergency management and homeland security initiatives, HSEMA administers the ReadyDC Campaign on behalf of Mayor Muriel Bowser. ReadyDC ensures District residents, businesses, and faith-based communities are prepared to meet a variety of hazards, including manmade and natural disasters.
Residents are encouraged to take advantage of the resources and activities provided by the Bowser Administration during National Preparedness Month to enhance their personal and collective resilience. For more information, visit readydc.gov/npm.
###